According to the latest reports surfacing from around the Emirates Stadium, it seems as though Martin Odegaard has completed his long-awaited medical at the London club as he edges further to sealing a loan move to Arsenal from Spanish La Liga giants Real Madrid. The news will be melodious music to the ears of the club's fans who have all been waiting and eager for a fresh face to join the first team in the transfer window.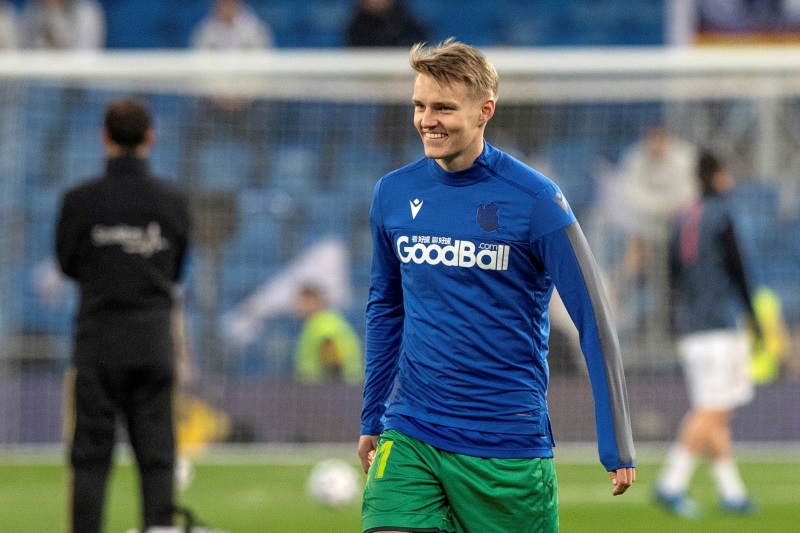 The media claim that Arsenal and Real Madrid have both completed the formalities involved in the deal and the only modality which was standing in the way of an official announcement – which is the medical – has now been completed by the player in London.
Sky Sports have also moved swiftly to confirm the reports and have now
revealed that in truth, the young midfielder has completed every necessary examination with the club's medical team and will now be able to put pen to paper to finally make the deal completed.
Although the deal is all done and dusted, Odegaard will not be able to feature for Arsenal unless the club are able to either sell, loan out, or remove at least one non-homegrown player from the list of the 25-man Premier League squad they presented to the League's authorities.
Mesut Özil's departure from the club to Turkish side Fenerbahçe does not make any difference as he was not included in the Premier League squad in the first place. SeadKolasinac has also left Arsenal but the slot he left vacant has already been taken up by academy youth product Mat Ryan even though the youngster has left on loan to join Brighton and Hove Albion.
It remains to be seen which player manager Mikel Arteta will choose to axe from the squad in order to accommodate his most recent signing.