Arsenal are set to face familiar foes at the round of 16 stage of the Champions League this week.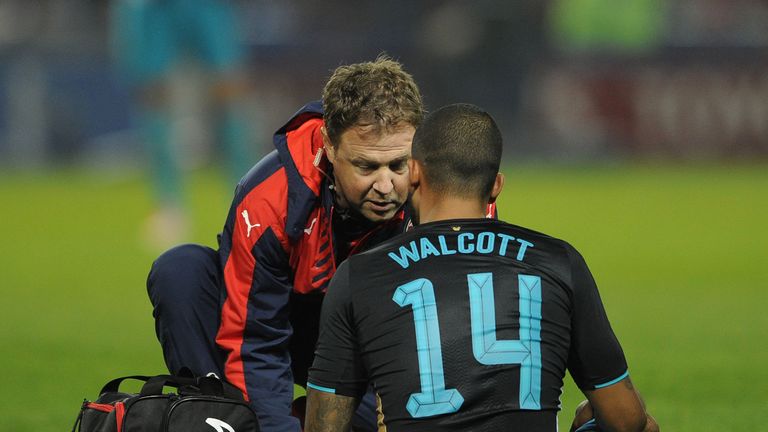 The
Gunners
would visit German champions Bayern Munich in the first leg of the tie and coach Arsene Wenger wants to surprise the opposition by making a few chances.
Wenger decided to select the team players based on best form at the moment. The Frenchman would play Alex Oxlade-Chamberlin ahead of Three Lions forward Theo Walcott as his form has dropped in recent games. Summer addition Granit Xhaka would play in the central midfield with Francis Coequelin.
In-form Chilean Alexis Sanchez is set to lead the onslaught against the familiar foes while David Ospina would start ahead of Petr Cech at the Allianz Arena. Wenger confirmed the list this week.
Walcott started the current campaign well but he has lost his influence in games in recent weeks, hence his exclusion from the starting line-up. He could get a chance in the second half of the game, though there are options like Olivier Giroud and Danny Welbeck to contend with.
On the other hand, the hosts would see Xabi Alonso start the game despite an injury scare that was reported could sideline him. Thomas Muller would be on the bench for the first half, as Robert Lewandowski would lead the attack.
Bayern have sent Arsenal out at this stage of the competition twice in recent years. The Germans might repeat the feat for the third time as they go into the games as the favourites.
Arsenal would get to host Bayern in the return leg at the Emirates on March 7. The plan would likely be to force a draw or get a slight edge – as they would have to be defensive considering Bayern's potency upfront – ahead of the rematch.